Here's what ProspectsNation had to say about Liz, Jayla and Caitlyn: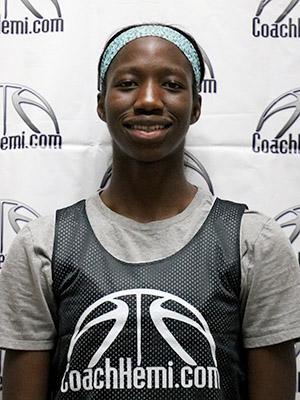 Liz Dixon
Liz Dixon
(Memphis, Tenn.), Ridgeway HS – 2018 Dixon entered the camp ranked as the No. 26 prospect in her class. The 6-foot-4 forward had her full array of skill on display on this weekend. Her long wingspan allows her to alter shots and rebound even out of her area. She is steadily climbing the ranks as one of the best defend and rebound forwards in the nation. Yet her offensive skill should not be overlooked. She hit the mid-range jumper with consistency and showed a polished on the block skill set. At one point she even hit a left handed sky hook after being fouled on the catch. With a whole host of college coach suitors, expect Dixon's recruitment to heat up going into her junior high school season.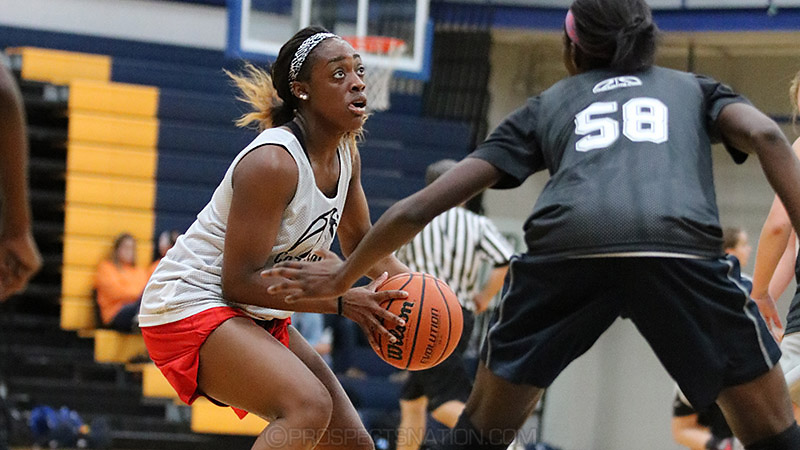 Jayla Hemingway
Jayla Hemingway
(Colliersville, Tenn.), Houston HS – 2019 Hemingway is beginning to extert herself as a two-way impact player. Her offensive skill set helped earn her a No. 8 ranking nationally. At the camp, however, she displayed the ability to change the game defensively as well. She defended inside and out while rebounding and blocking a number of shots in her area. Offensively the 5-10 guard is shooting her jumper with accuracy from range. It will be important for Hemingway to blend creating for others as well as she can create shots for herself. Playing for the highly talented Houston High School this year should provide Hemingway plenty of opportunities to perform on big stages.
Class of 2019 guard
Caitlyn Wilson
of Cordova, Tennessee, showed plenty of promise at the Workout. Her size and athleticism give her the ability to make plays on either end of the court. In addition, her jumper is sneaky good.
Read entire ProspectsNation recap