Memphis, TN and the surrounding area has some of the most talented girls basketball players in the nation and everyone is taking notice. Continue to visit and I will tell you why Memphis is a Mecca for Top Girls and Womens College Basketball Unsigned Players, Recruits, and Prospects. MemphisGirlsBasketball.com is a resource for prep news, recruiters, recruiting, and area scouting report .
Patosha Jeffery's Preview Camp
September 8, 2018 - Middle School Session
October 6, 2018 - High School Session

Wednesday, May 22, 2013
Nina Davis 2013 Parade All-American
Congrats to
Nina Davis
(Central) for being named a member of the 2013 Parade All-America team
!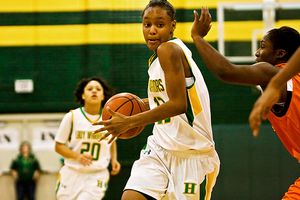 Click here for the complete list